The Dave White x Air Jordan 1 "Wings For The Future" combined some of Jordan Brand's most famous design elements in a truly artistic way. The British artist who has become synonymous with sneakers thanks to his passion for trainers, sneaker inspired artwork and collaborations with brands like Nike and Jordan. The Jordan 1 that Dave White created stands out because it has no Nike Swoosh on the side. Instead, Dave used a splatter paint approach in an effort to give the design the feeling of movement.
As a long time fan of Jordans, especially the Air Jordan 5 and the planes that inspired its design, the Dave White x Jordan 1 features inspiration from those passions in the form of stars, midsole and heel stripes and the aforementioned "movement" implied paint scheme. Dave White also opted to throw on a touch of Elephant Print to mix up the red, white and black upper.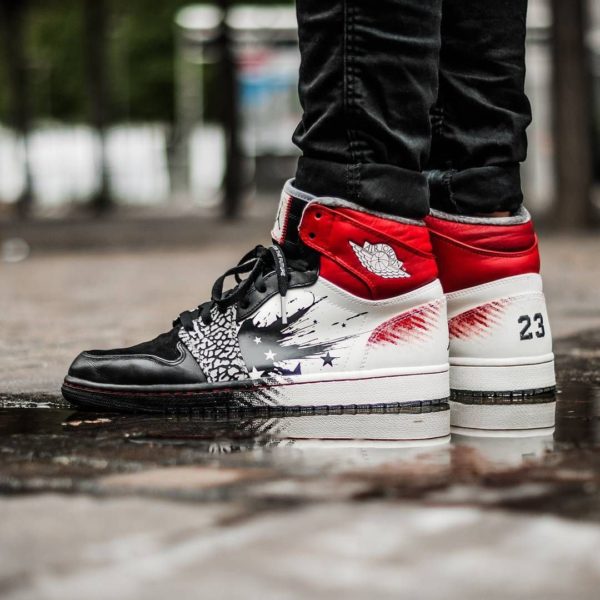 Interestingly enough, despite the final version having no Swoosh, Dave's original concept was designed with removable Velcro Swooshes that would give collectors the option to wear the Jordan 1 with upwards of four different variations. After creating a limited (23 pairs) version for auctions in 2011 to benefit the WINGS For The Future youth outreach program, the 2012 Dave White x Air Jordan 1 "Wings For The Future" released version dropped in February of 2012 amidst one of the busiest sneaker release months on record.