Let's be honest, we all love TV series. They are our friends, our enemies, our reason to procrastinate, our co-workers and most of the times our partners for a good night's sleep. It's a relationship like any other and as much as we'd like to just close the screen and go back to work it will never be possible. Stories get better every year, technology gets better every day and the wheels on the filmmaking wagon do not show any signs of stopping any soon.
What better way of spending a nice weekend evening than in the comfort of your bed or couch watching one of the newest, freshest, most entertaining TV series of the year 2019? Fortunately for ALL of us, Hollywood has been busy last year trying to bring the greatest shows ever under the push of a button. Comedies, dramas, thrillers, it doesn't even matter. Just sit down, relax and enjoy the wonders of modern filmmaking. We put together a list of the best TV series of 2019. From drama to comedy, we've got it all, so buckle up and let's check out the best shows of this year.

Atlanta (FX)
After a 2-year break from season 1, Atlanta comes back in 2018 stronger and more entertaining than before. The story of Earn and his cousin Alfred gets freakier as they are trying to climb one of the toughest rap scenes in the world while facing social, economic and personal issues. In the meantime, Donald Clover, the creator of the show (or should we say Childish Gambino), managed to gain a lot of success with his single "This is America" which topped charts all over the world. Also, he went on to play Lando Calrissian in the Star Wars franchise. He kept himself busy excelling at everything, a great goal to have in life. Lots of work, but for a creative genius as he is this only means that the new season of Atlanta will be better than anyone could imagine.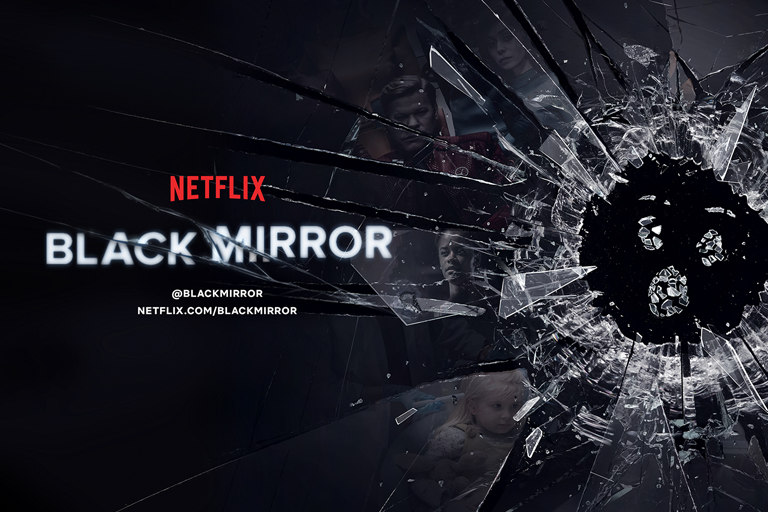 Black Mirror
One of the best science-fiction series ever made, Black Mirror has made it to all "don't even dare to miss" tops created since it first aired. Every 60 minutes episode is a story about how modern technology can backfire and be used against humans in evil ways. Each episode has its own story but in the end, all of them portray a possible future that intrigues and excites at the same time. Fans are eager to watch the 5th season which aired in 2018 with big shoes to fill. We are sure it will not disappoint. With an 8.9 score on IMDB, it is worth a try in every universe it is available.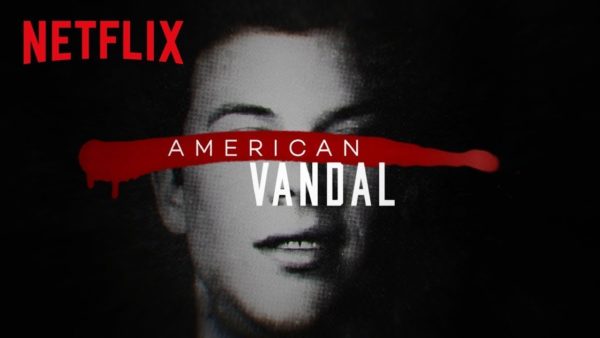 American Vandal
Satire is a film category that tickles the tastes of not so many people with particular interests. American Vandal is a true-crime satire which managed to touch lots of people even though no one expected it. Each episode is part of a documentary filmed by an aspiring sophomore documentarian and follows the investigation of a school prank that took place in a USA high-school and left 27 of the teachers' cars vandalized with phallic images. As the authorities try to find the criminal, one particular "school rebel" is the main subject and has to suffer through all while trying to prove its innocence. It is a great story about false accusations, real events and how a prank can generate a true FBI worthy investigation. A second season aired in 2018 and everybody is eager to see if it will hold on to its reputation or not.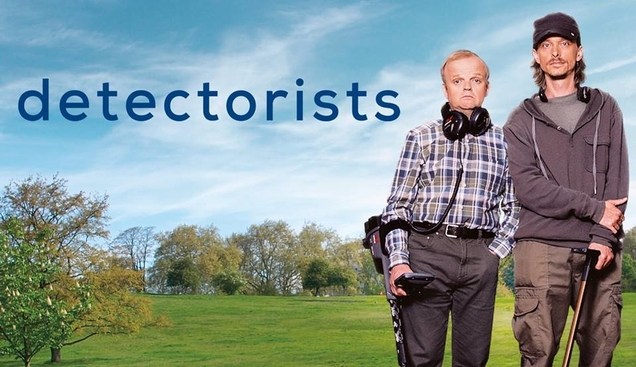 Detectorists
If you love a good comedy, this 8.6 IMDB-scored TV series will delight you with its funny scenes and situations. The main story manages to flourish while being sprinkled with plenty of side-stories that keep viewers constantly guessing and curious. It portrays the life of two eccentric metal detectorists who spend all their time trying to find a treasure which will provide a lifetime of happiness and relaxation. What could go wrong? This show is particularly loved by many people because it managed to touch their souls through the nostalgia of a long lost hobby – trying to find hidden treasures using metal detectors. If you find yourself touched, intrigued or just curious with regards to the unique subject of these series you should give it a try.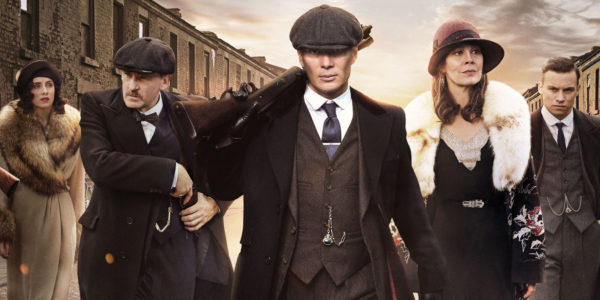 Peaky Blinders
Having an IMDB score of 8.8, Peaky Blinders does not cease to impress its viewers season after season. 2018 is the year of the 5th season and everybody is just impatient to see what will happen next. Of course, being centered around a gangster family practically guarantees a series that it will be popular and loved by a lot of good quality public. But this one is even more special: the story takes place in 1919, Birmingham, England. How many gangster families do you know from England? Exactly, none! Moreover, the acting is impeccable, the background music is impressive and it really stands out as one of the few shows who managed to impress its audience by being elegant, classy and amazing!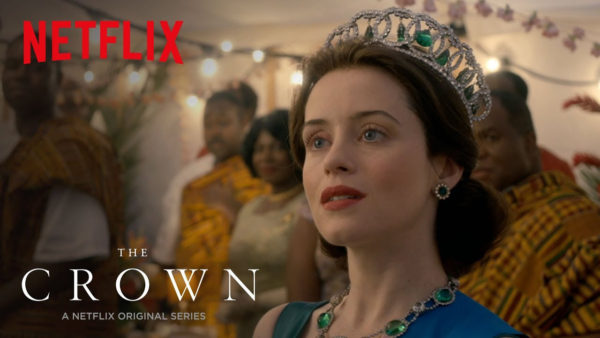 The Crown
For a show that aired only in 2016, The Crown has gained a lot of popularity in only 3 seasons. The 4th season is set to arrive at the end of 2018/beginning of 2019 and everybody is really anxious and nervous to see where the story will go. Kings, queens, emperors, princes, princesses, this show has it all for a good night of aristocratic adventures. If you are passionate about history, the story of Queen Elisabeth II might be one of your favorites. Follow her through the political rivalries and romance of her reign and watch her through her journey to becoming one of the most loved, cherished and powerful rulers of all history.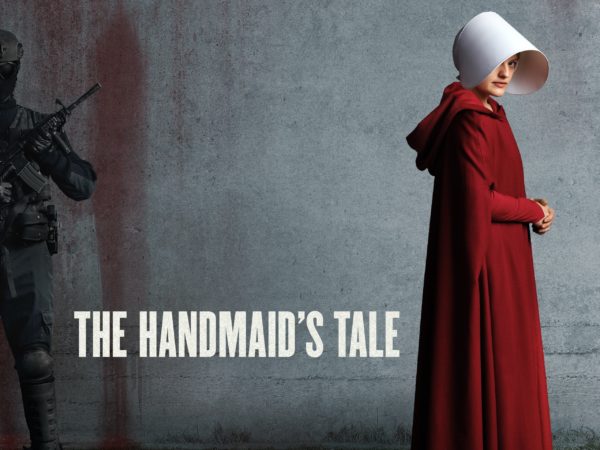 The Handmaid's Tale
Having only 2 aired seasons (one in April 2018) and millions of fans worldwide, The Handmaid's Tale is one of the best TV series produced in the last 10 years. Everybody loves it, watches it and talks about it. It tells the horrific story of a woman forced to live as a concubine under a fundamentalist religion-based dictatorship from a dystopian future where everything is different. In a country where women are second class citizens with no way to escape, she gets caught trying to leave and is punished by being transformed into a handmaid named Offred. From then on she has to bear children of childless government officials and live her life in misery. What will happen next? With an IMDB score of 8.6, 2 Golden Globes wins and other 49 wins and 81 nominations in just 2 years of life, this series has set very high standards and fulfilled them all.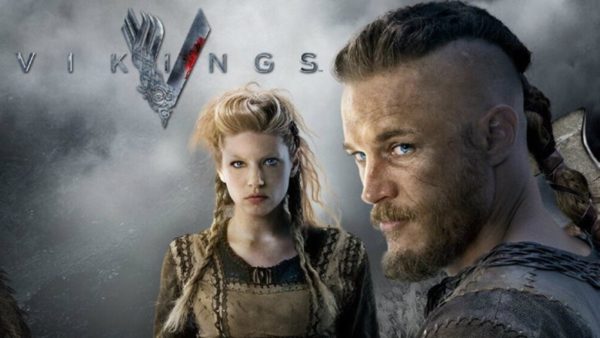 Vikings
The first episode of Vikings aired in 2013 on History Channel. Nobody gave it a chance as it was seen as a direct rival of Game of Thrones, the most watched TV series at that time. But years have passed and the brutal and mysterious story of Ragnar Lothbrok and his adventures with his Viking friends managed to impress, entertain and gain a lot of interest in the hearts of millions of people. It not only managed to be equal with the "star" of the time but for many fans Vikings is a better alternative to the series based on George R. R. Martin's books. It has a great IMDB score of 8.6 calculated from the opinions of no less than 308,689 ratings. It was nominated for 11 Primetime Emmys and managed to gain another 80 nominations and 27 wins along the way. As grandma would say: it is a shame to miss it, darling!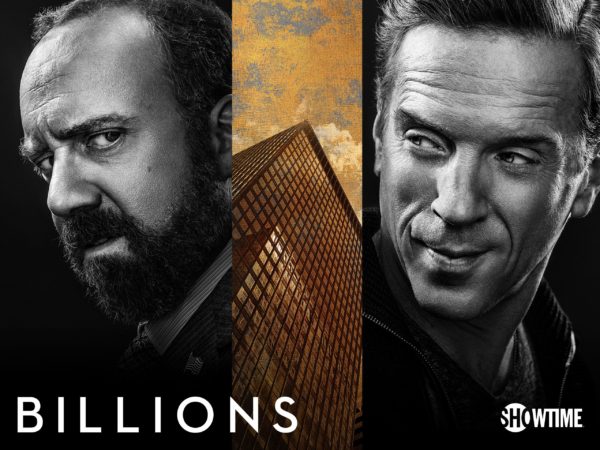 Billions
We all love stories about powerful men who fought to the death. When the fight is an intellectual one, it gets even more interesting. Good guys catching bad guys will always be a good theme for a series and people will love watching it, but twisting the subject a bit and giving it a bit of realistic taste can actually improve a story. It all happens in New York where a very powerful attorney, Chuck Rhoades, goes after a hedge fund king Bobby "Axe" Axelrod in a battle for victory. Who will win? The 3rd season has already aired in 2018 delighting the fans of the show with new intrigues. The 4th season is set to air in 2019, leaving millions of curious viewers in attendance. One of the main characters, Chuck Rhoades, is played by Paul Giamatti – a Golden Globe winner who does an extremely good job at impersonating a strong and powerful attorney who will not back down unless he gets what he wants.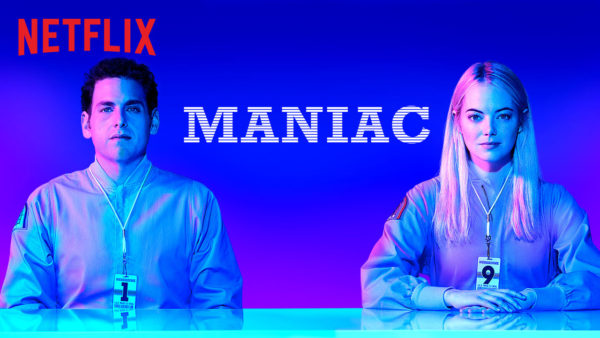 Maniac
The name is great, the IMDB score is great at 8.0 and the main actors are INCREDIBLE: Emma Stone and Jonah Hill. Moreover, Jennifer Aniston's ex-husband, Justin Theroux is also involved. Are you not interested yet? Maniac is a mini-series of 10 episodes that aired in 2018 and grabbed everybody's attention by having a great script and amazing actors in key roles. It tells the story of two strangers drawn together in a mysterious pharmaceutical trial. At first, they are assured that no complications or side-effects with take place whatsoever but, as Murphy's Laws never cease to apply in real life, thing go very, very wrong. Oscar-winning actress Emma Stone does a great job as always giving life to Annie Landsberg and Jonas Hill is "the man with the plan" portraying character Owen Milgrim.
Just because these 10 TV series have managed to climb the top of the ladder does not mean that others are not as great. Comedies, dramas, horror, thrillers and even animated TV series that appeared or will air this year are still waiting for you to watch them. Maybe you already saw these, maybe you have a different taste, maybe you don't know what you taste is in TV series. Just go and try everything and let the fabulous world of Hollywood filmmaking change your evenings forever.
We'd all like a life where we could just sit down, relax and watch great series all day long. Too bad it is not possible…for now. Until robots take over our responsibilities leaving us a whole lot of free time to waste on whatever we'd like, we can afford an evening now and then in front of our TV for an episode of a great series. Luckily, there are many new amazing shows to choose from. If you are not very good at making decisions you shouldn't worry: THEY ARE ALL GREAT! You could flip a coin? Call a friend? Whatever works for you.