Watching movies is a great way to pass time when nothing else interests you anymore. When you're bored you can just open your favorite streaming service and find the best comedy, drama or horror movie for you. But what if you can find something that is as entertaining as a movie, is a great source of information and lasts just enough for you to watch it until the end without falling asleep? Then watch a documentary! We went through all documentaries on Amazon Prime (so you didn't have to) and made a list of the top 10 best ones. They're the next best thing after binge-watching your favorite TV show. Continue reading to find out what are currently the best documentaries on Amazon Prime in 2019.
If you don't feel like watching one alone, just invite some friends over and change the old-fashioned movie-night into an opportunity to discuss challenging subjects after a boring day at work. Documentaries are the perfect way to create just enough fuss in order to bring people from different cultures and backgrounds together and create dialogue meant to change the world for the better.
Some of the best Amazon Prime documentaries address subjects like eating disorders, crime, music, history, climate change, political violence, biographies of many famous personalities or human rights abuses in the Far East. Whether you already know what type of documentaries you like or you are just searching for something new and exciting, there are so many subjects to chose from that you will always find one to entertain you and broaden your horizons.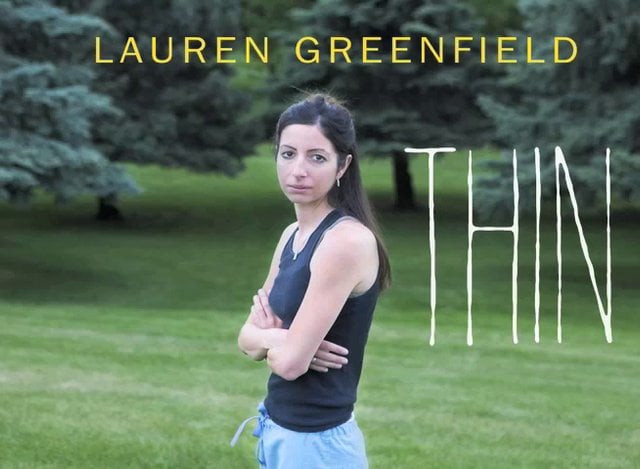 1) Thin – Mental health is currently a very big subject discussed all over the world due to an increasing number of people who are suffering from psychological distress. Bulimia, anorexia and other eating disorders became huge points of interest for both medical professionals and non-medical individuals as we are witnessing a growing number of young people and children – particularly women and young girls – who are suffering from a lack of self-love and a distorted body image. This great documentary focuses on the life of 4 girls hospitalized in a medical institution that aims to "help" them with their struggles but only manages to apply fake sympathy and open contempt. The documentary means to underline a need for empathy and mutual understanding as patients are real people with real struggles that need help, not more condescension and hate from those around them. It has a brutal but honest effect on its viewers and has changed how we discussed mental health matters since it first aired in 2006.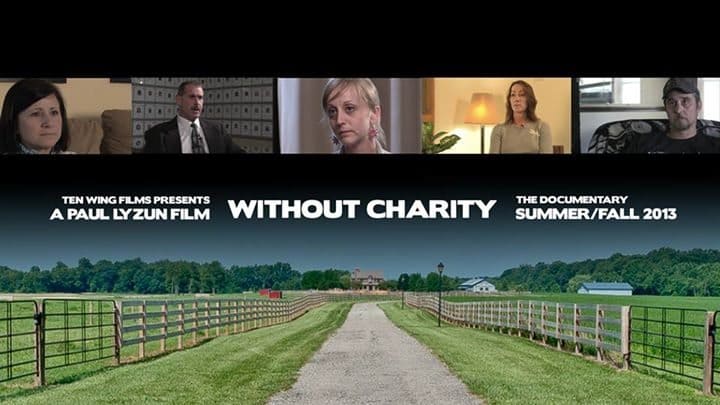 2) Without Charity – The story behind the subject of this documentary is about four men who, in the year 2000, tried to rob an Indiana home by breaking into it. While doing it they discovered three carpenters working on a nearby barn and decided to tie them up while thinking what was the next step. They eventually executed the carpenters, thus creating a true crime documentary. But this is only the background story, leaving the real subject – a girl named Charity Payne who knew both the robbers and the impending robbery – to the viewers' attention. What was her purpose? Why is she the subject of the documentary? Was she the mastermind behind the robbery and the crimes? Would all of these have happened without her? Without Charity is one of the best true crime documentaries ever made and certainly the best crime documentary on Amazon Prime. Our favorite thing about Without Charity is that it leaves its viewers thinking and trying to solve the mystery themselves.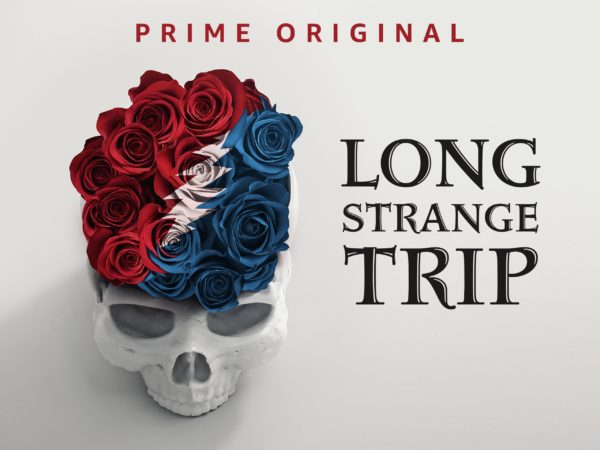 3) Long Strange Trip – Music documentaries are a great way of decompressing and relaxing while finding out new stuff about your favorite band or a famous one that has changed the history of music forever. Long Strange Trip focuses on the life of one of the best rock bands of all times – The Grateful Dead. Since it first aired in 2017 at Sundance Festival, it has been named one of the best music documentaries ever made multiple times. What makes it that great? Not only its subject, not only its executive producer who is the one and only Martin Scorsese but also its ability to transform the story of a band that was popular in the `60s into a fascinating subject for an audience who watches it in 2019.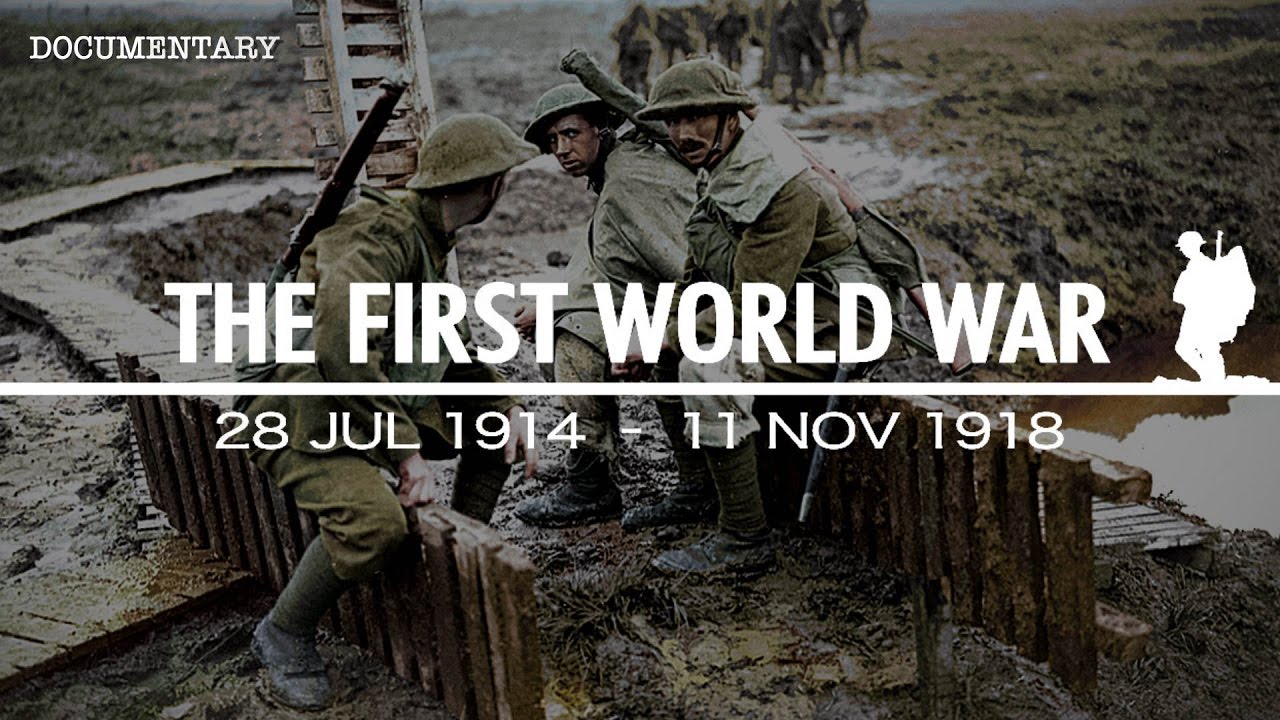 4) The First World War – History will always be a great subject for a documentary. Bold, tragic, emotional, real – The First World War has everything it needs to tell a real story in a unique way. As we all have a natural tendency to forget or minimize tragic events with the passage of time, being reminded of them in a realistic manner can only help us maintain a conscience and learn from our ancestors' mistakes. The Second World war was easier for everyone to gasp as the two sides were clear and easy to identify – bad guys/good guys. On the other side, the First World War is still a bit foggy for those that don't have a Ph.D. in history. Watching this realistic documentary will shine some light over the events that have taken place 100 years ago.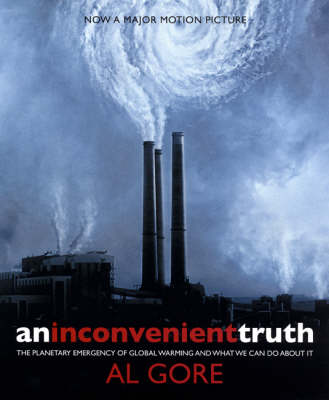 5) An Inconvenient Truth – If you're into smart people talking about their genius ideas in front of an audience you will love "An inconvenient truth". Its main subject is the story of how climate change can and may reorganize the Earth in a tragic way, told by one of the best speakers of our times – former Vice President Al Gore. He tells it exactly as it is: on its way to destroy mankind. The situation is not ideal, we are facing an inconvenient truth and things need to change in order for us to survive. Will we make it? Nobody knows. But we should thank documentaries like this one and passionate people like Mr. Al Gore for trying to open our eyes in front of danger. The most tragic thing about this documentary is the fact that it needed a sequel.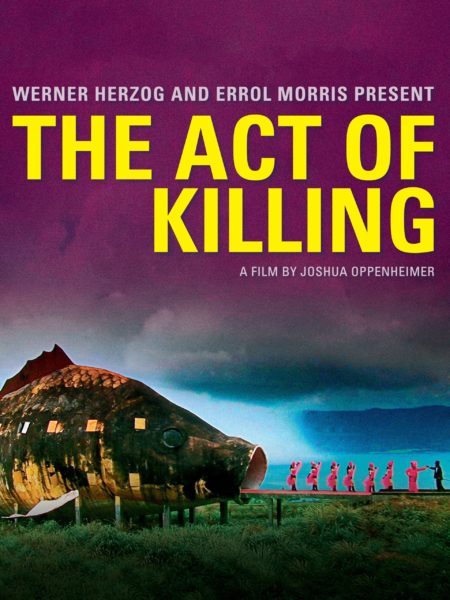 6) The Act of Killing – If you like your spine shivering then this documentary is perfect for you. It focuses on the story of the Indonesian mass killing of 1966, with a twist. Usually, documentaries that target political violence and genocide have a pattern of talking to the friends and families of the victims and everyone involved who has survived. Not The Act of Killing, it goes way beyond the basics. Its director Joshua Oppenheimer had a unique vision according to which he has created this masterpiece: talking directly to the participants. Get a glimpse into the minds of those who have been capable of terrible acts of violence and feel the chilling effect of their words on your skin.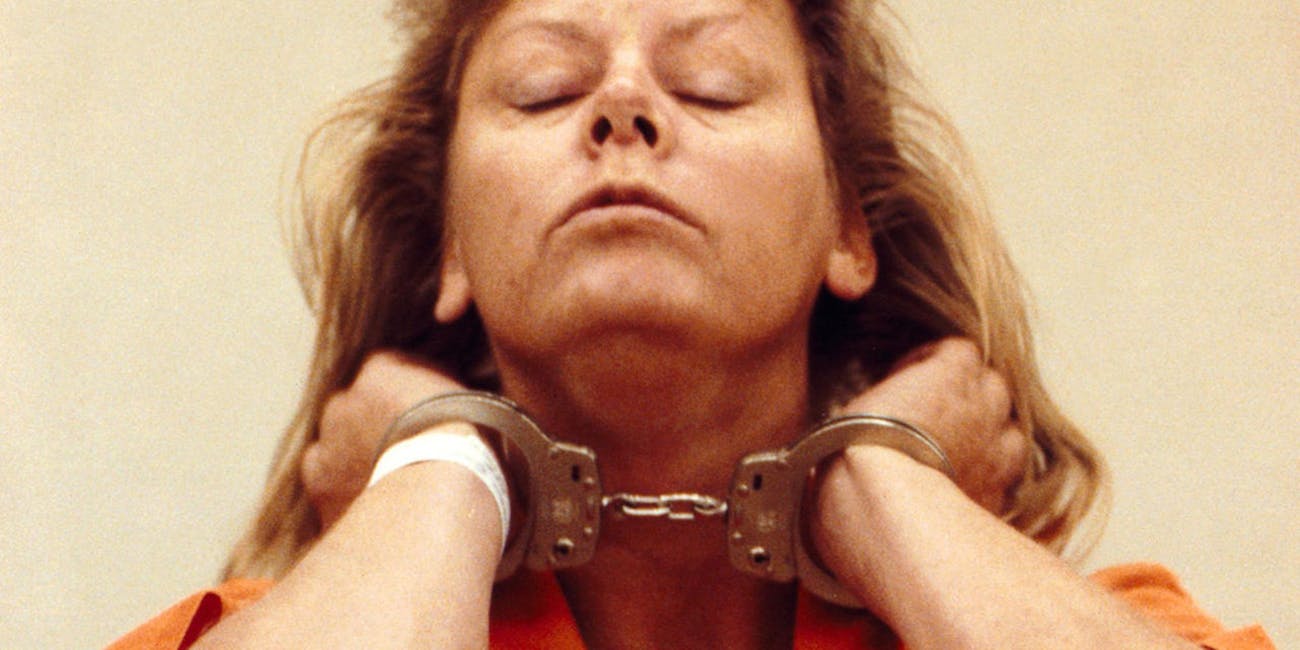 7) Aileen: Life & Death of a Serial Killer – A good documentary should provoke feelings of sadness, fear, happiness, love, uncontrollable laughter or desire to change into the soul of its viewers, depending on its subject and way of being filmed. Those about serial killers will 100% of the time strike a cord inside the viewer's mind, and this is exactly the reason why we watch them. The story of Aileen Wuornos is so interesting and provocative that this is actually the second documentary made about it. For many people though, the definitive take on her story is the movie where she is portrayed by Charlize Theron – Monster. Watch all three of them and decide for yourself!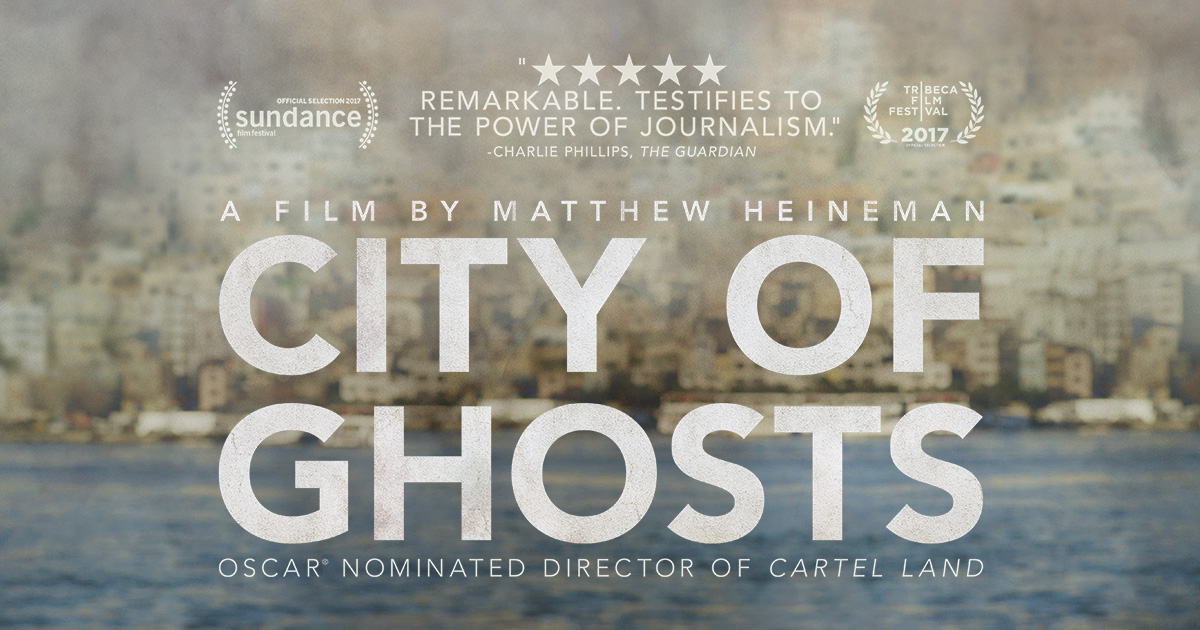 8) City of Ghosts – When an Academy Award-nominated documentarian makes a documentary, you know it will be amazing! Matthew Heineman had been nominated for an Academy Award in 2016 "Cartel Land", but he decided to go further and show his new work at the 2017 Sundance Film Festival – City of Ghosts. The story raised so many expectations that Jeff Bezos decided to pay $2.000.000 just for the streaming rights. It follows the activist group of journalists "Raqqa Is Being Slaughtered Silently" and witnesses their fight and struggle in uncovering the atrocities inflicted by the Islamic State based in Raqqa on the people.  His courage and strength are indeed worthy of a lot of appreciation. If you want your mind blown away by what's happening on the other side of the world, just watch City of Ghosts.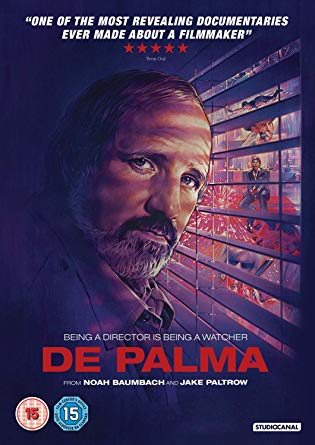 9) De Palma – Which is one of the best documentary ideas ever imagined and turned into a masterpiece? The biography of Scarface director Brian De Palma told by him in front of the camera. It would have been a masterpiece anyway, but having the subject of the documentary talking about his extraordinary career himself turns it into a great way of spending an evening either alone or with a group of friends. Buy yourself some snacks and let the story of one of the best directors in history impress, inspire and entertain you. A recipe for success that the two directors of the documentary, Noah Baumbach and Jake Paltrow, have implemented for their public.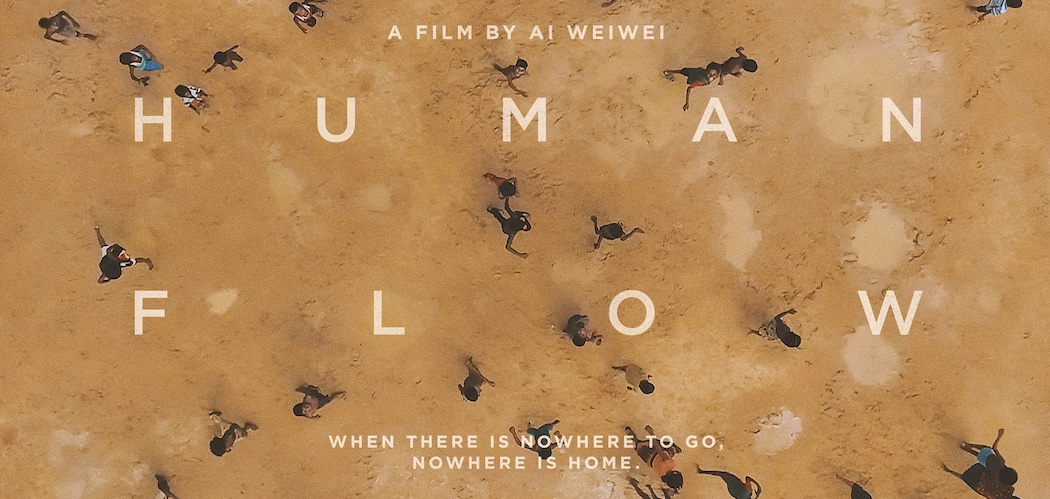 10) Human Flow – The subject of refugees is a huge one right now as more than 65 millions of people have been forced to flee their homes in the search of a better place to live. Human Flow is an Amazon original documentary that focuses its attention on how hard it is to move people from one place to another even though the means of transportation have evolved so much in the last 100 years. Is migration encrypted in our genes? Are we not all capable of changing places when the conditions stop being favorable to our development? Can we adapt to new cultures, places, and different people? We have been doing it since forever, why is it harder now? Nature, wars, famine – they all forced more than 65 million people to leave their homes behind and find new shelter in other countries. But what happens when someone becomes a refugee? Human Flow tries to analyze what it is like to be someone who has lost everything and has to start all over again in different circumstances.
Get your popcorn, people! Things are about to become more interesting. There are so many good documentaries on Amazon Prime that you might need to organize a schedule in order to see them all. Stop complaining that you're bored, learn something new and entertain yourself by watching a mind-changing documentary with a subject that send chills down your spine. We know, you like living in your own little world. But how about a challenge now and then?
Award Winning directors, former political figures, actors, doctors, engineers – they all have collaborated to create these messages in a visual form that have exactly the purpose of striking a cord inside our souls with the hope that we will decide to change something. It is easier than ever to get the message, just sit in your comfortable couch and watch it. What are you going to do next?